A rookie team has many challenges during their first year. You are trying to navigate something brand new; recruiting members, fundraising, teaching the ins and outs of FIRST, finding mentors, the list goes on and on! But what happens when something out of your control, like a natural disaster, puts all of your hard work in jeopardy? Read more to hear about how one rookie team pushed through every hurdle and made it to Houston!
In November of 2022, Hurricane Lisa hit their community and destroyed large parts of their city, including 75% of Belize High School, where Team Belize operates out of. Since the classrooms were declared unsafe to use the team jumped on the opportunity to come together and find a solution to this problem. The students, parents and teachers made make-shift learning areas wherever they could. This solution allowed them to get through the build season and have a robot to bring to competition.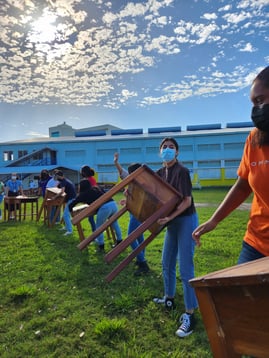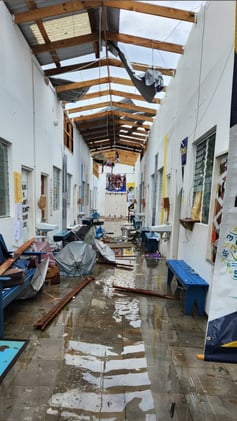 After intense troubleshooting and teamwork, Team Belize arrived in Tulsa, Oklahoma but unfortunately their robot was stuck in customs. The team used a kit robot that was lent to them and spent all day Thursday building and testing this new bot for competition the following day. Even with this robot they would've been able to play defense and be a great addition to any alliance. Thankfully, their original robot was cleared on Thursday night and come Friday, they were able to compete with the robot they had spent weeks building back home.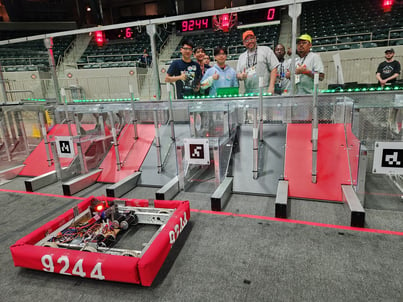 Team Belize was awarded the Rookie All-Star award which qualified them for Championship in Houston, Texas! With only nine days to fund raise the expenses for Championship, the team was successful and able to send 7 team members to Houston.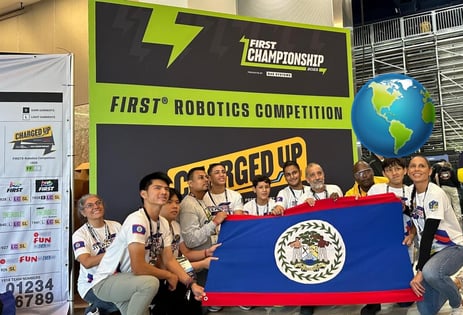 Not even a hurricane can stop Team Belize and we are all excited to see what this next season brings for them. To hear more about what they learned from this experience, check out the TikTok below.