We are counting down the days until the 2023 FIRST® Championship presented by BAE Systems! Houston, our gracious host city for this event, is excited to welcome a record 45,000 people from around the world who will join us for the ultimate celebration of STEM and innovation. In 2022, the City of Houston hosted the largest FIRST Championship event to date, with 36,000 attendees from more than 50 countries. We're thrilled at the prospect of the 2023 FIRST Championship being an even bigger celebration, focused on providing a welcoming and fun space for the FIRST community to gather and celebrate our 2022-2023 season, FIRST® ENERGIZESM presented by Qualcomm.
If you're attending the event this year, we would like to make it easy for you to find ways to support the communities that are most important to you during your stay. Houston is the most diverse city in the United States, with at least 145 languages spoken by its residents. It also has the largest LGBTQ+ population in Texas and was the first major city in the country to elect an openly gay mayor. FIRST has built a strong relationship with the Houston Mayor's office, which is committed to defending equal rights in Houston and has been recognized as one of Texas' strongest advocates for LGBTQ rights in Houston. We appreciate the city of Houston's partnership to ensure that FIRST Championship continues to be an inclusive experience for all.
During your time in Houston, one way to support Houston's LGBTQ+ community is to dine at an LGBTQ+-owned establishment. Below you will find a list of LGBTQ+ owned food experiences that we recommend trying:
Founders Michael Dorsey and Chih Lin are husbands who quit their six-figure corporate jobs to create the most fun and unique experiences to bring people joy. The couple designed the first and only rainbow-dumpling-making experience in the world. As a minority-owned start-up, they will start with WHY, and take you through the art of dumpling making from traditional folds to Star Wars-inspired designs. It's an edible art class that inspires creativity, celebrates diversity, and creates the most memorable moments in an interactive environment. Dumpling Dudez are located in EADO (East Downtown Houston, learn more at: www.dumplingdudez.com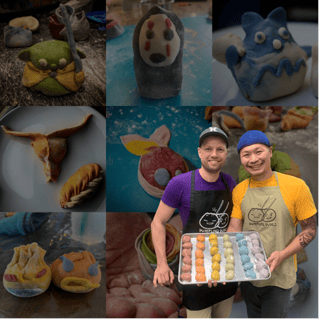 You might be wondering what a Dough Cone is, so here's your answer straight from the source: "A Dough Cone is a delicious hand baked dessert from an old recipe from Eastern Europe that has been around for over 300 years."
The Dough Cone's founder Avneesh "Avi" Oberoi traveled the world and decided to bring one of his favorite desserts back to his hometown of Houston. He had a vision of producing and introducing a quality and unique treat, at a price people could afford. To find out where The DoughCone is today, please check them out here.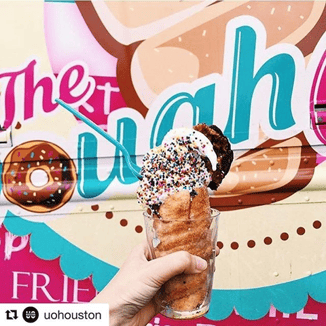 3. Urban Eats
Founders Levi Rollins and Eric Munoz have created a bistro and market for morning, noon and night. They are not only known for their unique menus and top-notch food, but also for their welcoming atmosphere. As their tagline explains, "UrbanEats is more than feast and drink, we are love." Visit Urban Eats at 3414 Washington Ave., Houston.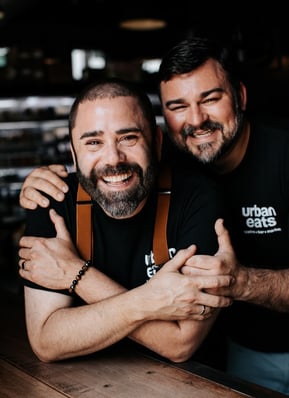 For over 16 years, Michael's Cookie Jar has been Houston's go-to cookie shop. Founder Michael Savino aims to bring childhood nostalgia and a professionally trained pastry team together to create a beautiful experience for you. Their motto is "Share the Love," and they are waiting to make your day at any of their three Houston locations. Visit Michael's Cookie Jar at 711 Louisiana St., Houston.

Serving breakfast, lunch and a massive offering of bakery treats, La Sicilia brings tastes of Sicily to the heart of Montrose in Houston. After moving to New York from Sicily in 2012, Chef Diego Chiarello chose Houston to be the home of his own venture. You can visit them at 515 Westheimer Rd. Suite C, Houston.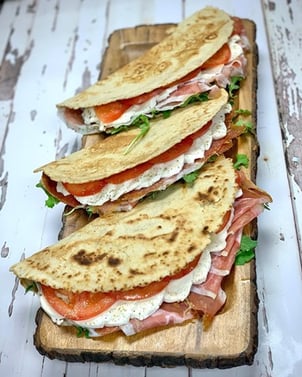 Doña Lena started selling her tacos in her hometown of Salamanca Guanajuato, Mexico, in 1985. When she moved to the USA in the 1990's, she continued her taco business from her home. In 2020, after many years of hard work and sacrifice, her dream of opening her very own restaurant finally came true. Visit Tacos Dona Lena at 8788 Hammerly Blvd., Houston.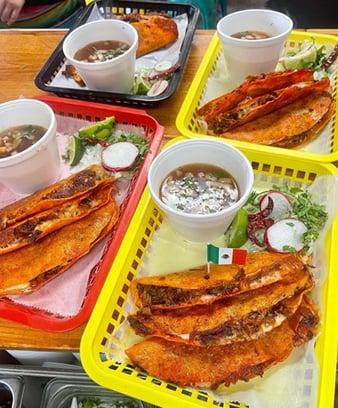 7. Koffeteria
After appearances on "Top Chef: Just Desserts" and "Chopped," Chef Vanarin Kuch returned to his hometown to open Koffeteria. With a menu that is continually changing, you can experience a variety of flavors that are "bold and whimsical." Visit Koffeteria at 1110 Hutchins St. Suite 102, Houston.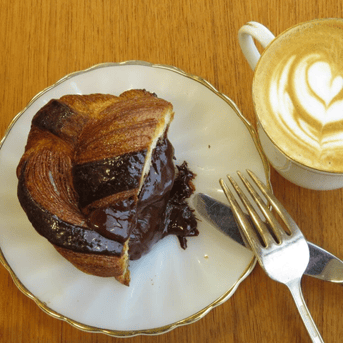 We hope you'll take the time to check out these great dining experiences during your time at FIRST Championship in Houston.
Through our collaboration with the City of Houston, FIRST strives to showcase the rich culture and diversity within this great city. While you're experiencing FIRST Championship, we encourage you to expand your taste buds and always showcase your Gracious Professionalism®. If you have other recommendations for LGBTQ+-owned businesses to support while in Houston, let us know! Send your suggestions to marketing@firstinspires.org.