The countdown to FIRST® Championship presented by BAE Systems is on! Houston, our gracious host city for this event, is excited to welcome a record 45,000 people from around the world who will join us for the ultimate celebration of STEM and innovation. In 2022, the City of Houston hosted the largest FIRST Championship event to date, with 36,000 attendees from more than 50 countries. We're thrilled at the prospect of the 2023 FIRST Championship being an even bigger celebration, one that provides a welcoming and fun space for the FIRST community to gather and celebrate our 2022-2023 season, FIRST® ENERGIZESM presented by Qualcomm.
We asked members of the FIRST Community about their favorite things to do while in (or traveling to) Houston for FIRST Championship. Check them out below – we're sure there are some that you're going to want to add to your "to do" list while you're in town.
1. If you're driving in, be sure to stop at Buc-ee's for a snack! You might even see some fellow teams like FIRST® Robotics Competition team 2468 "Team Appreciate" who are known to stop at this travel center on their way into town!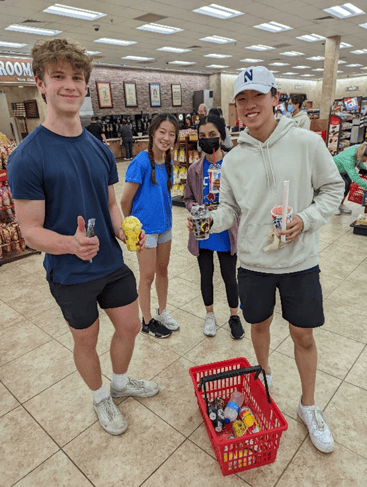 2. Did someone say KARAOKE? Come with your team to hangout and enjoy karaoke with a live band!
When? Wednesday, April 19 @ 5:00pm CT
Where? Discovery Green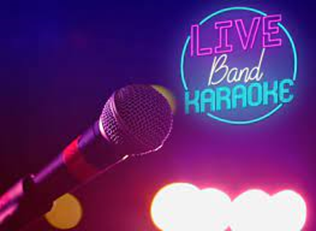 3. Want to have a dance party? Come to the Silent Disco on Thursday evening and practice those dance moves! A silent disco is a dance party where attendees wear wireless headphones rather than using a speaker system to hear the music.
When? Thursday, April 20 @ 5:00pm CT
Where? Discovery Green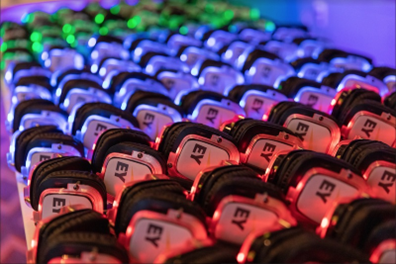 4. The spring weather in Houston is beautiful! Want to take a break from robot action to enjoy it? Head across the street from the GRB to Discovery Green to play some lawn games during your lunch break. They're available all week long!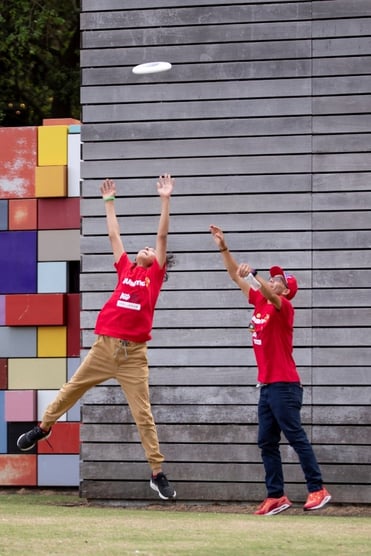 5. Explore exciting STEM learning locations Houston! The Ion is the city's innovation hub with a great outdoor space. Or check out Space Center Houston and be a part of NASA's mission!
The Ion: 4201 Main St, Houston, TX 77002
Space Center Houston: 1601 E NASA Pkwy, Houston, TX 77058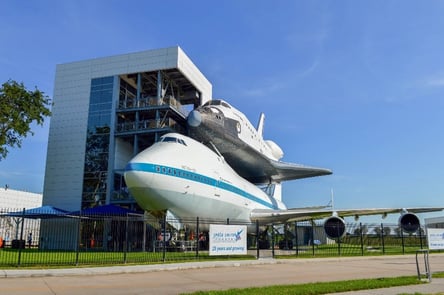 6. Did we hear you say, "team dinner?" While you're at FIRST Championship, take advantage of Houston's eclectic food scene. Head over to this Community Blog featuring seven LGBTQ+-owned spots to check out during your stay!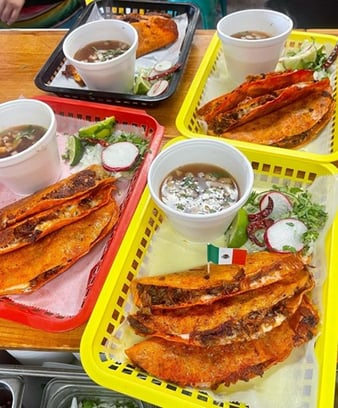 7. Not tired yet? No worries. Join us outside of the GRB starting at 5pm CT on Friday evening for a Concert on the Plaza sponsored by Houston First!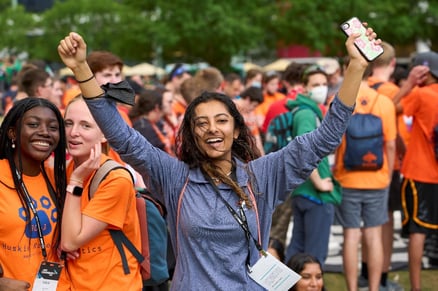 8. Get ENERGIZED and have a BLAST! No matter what you like to do, do it with Gracious Professionalism® and uphold our FIRST Core Values.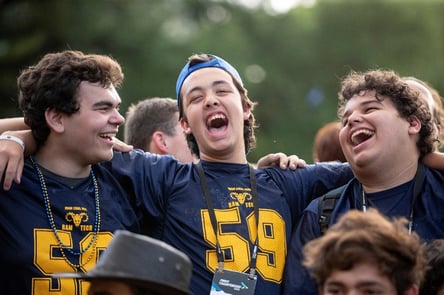 There is plenty to do at FIRST Championship presented by BAE Systems whether it's outside, around Houston or right in the George R. Brown Convention Center. No matter what you explore, be sure to tag FIRST in all of your posts so we can be right there with you!