On Thursday, August 8, 2019, the Techno Tigresses -- FIRST LEGO League Team #44406 -- kicked-off the new season by visiting Seymour Johnson Air Force Base in North Carolina.
FIRST Skills "In Real Life"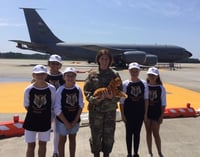 The only all-girl team in Johnston County, the Techno Tigresses were able to speak with a female F-15E pilot about being one of less than 70 women flying similar jets in the US Air Force today, as well as how and why girls should follow careers in STEM. They also talked with Col. Amanda Sheets, the first woman to command the 916th Air Refueling Wing Maintenance Group, and discussed how Air Force Core Values and leadership principles tied directly into the FIRST Core Values.
In addition, the team met with airmen of the 4th Fighter Wing and 916th Air Refueling Wing Explosive Ordinance Device section to learn how they used bomb detection robots to help their local communities and in overseas missions. The EOD airmen set up several obstacles courses for the team to complete using Air Force robots.
"The Techno Tigresses had a great time relating FIRST LEGO League projects, core values, and robotics with their hosts from the United States Air Force and Air Force Reserve," said Shannon Mann, coach of the Techno Tigresses.
Thank you to Shannon Mann for the story and pictures.
A Day on the Field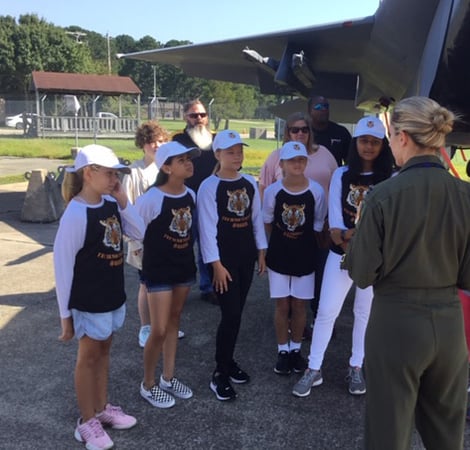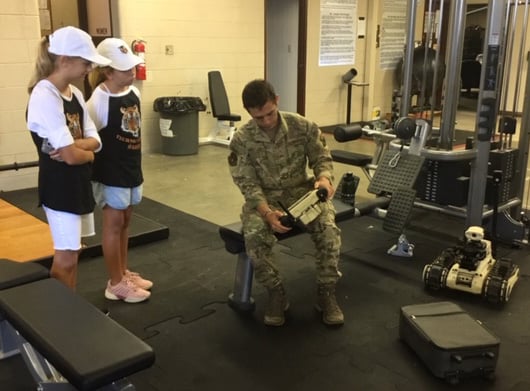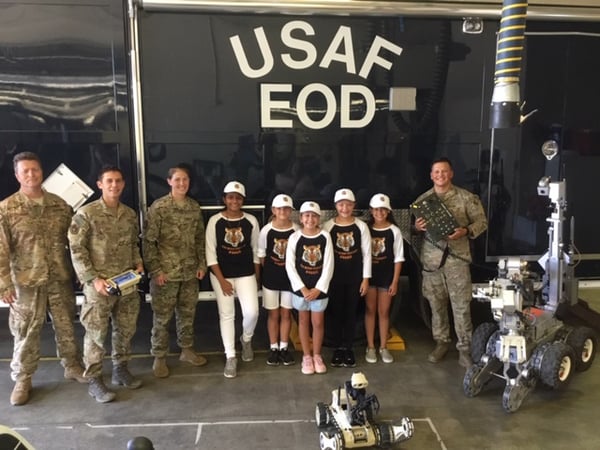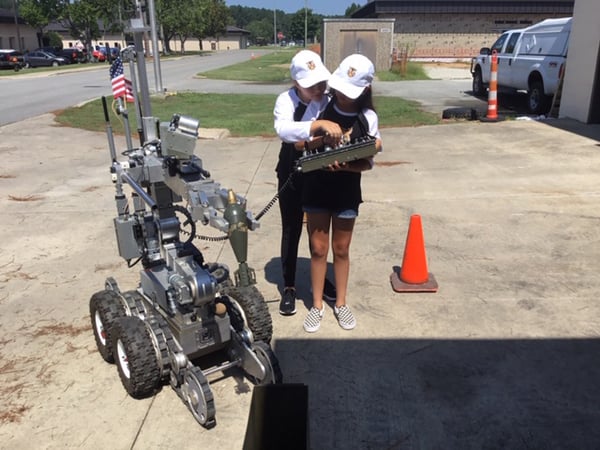 FIRST LEGO League
FIRST® LEGO® League (for ages 9-14*) focuses on solving real-world problems such as surviving in space, food safety, recycling, energy, and more using STEM concepts, plus a big dose of fun. The 2019-20 theme is CITY SHAPER.
The 2019-20 FIRST season theme is FIRST RISE powered by Star Wars: Force for Change.
#IRL ("In Real Life")
"In Real Life" is a digital campaign showcasing parallels between the skills, experiences, and values of FIRST youth and working professionals.