Each year, volunteers around the globe go above and beyond to positively impact our FIRST® students and FIRST community. The FIRST® Volunteer of the Year award is a way for FIRST to recognize those volunteers. Recipients of the FIRST Volunteer of the Year award are role models to the community, demonstrating the core values of FIRST and exemplifying Gracious Professionalism. Our local FIRST partners often honor and recognize volunteers in their regions by awarding them a FIRST Volunteer of the Year award. We are extremely grateful and congratulate each of these recipients for their contributions to their local regions!
Along with regional recognition, FIRST program staff and program delivery partners nominate and select recipients for the FIRST Volunteer of the Year award to be presented at FIRST Championship. These nominations come from partners around the world and are selected based on the impact of their contribution to a FIRST program, their time or effort given, and their exemplification of the core values of FIRST.
We are proud to announce the 2022 – 2023 FIRST Volunteer of the Year award recipients:
Nicole and Nathan Coulombe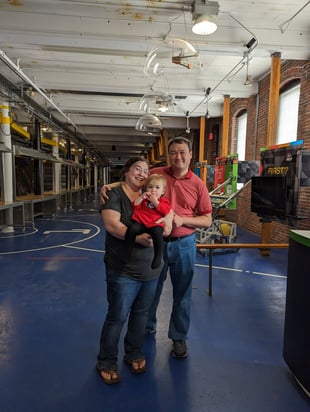 Nicole and Nathan Coulombe make FIRST a family affair by mentoring teams across multiple FIRST programs, organizing events, supporting community outreach and more. FIRST® LEGO® League Explore is honored to recognize these two outstanding volunteers from Indiana.
Teresa Lanum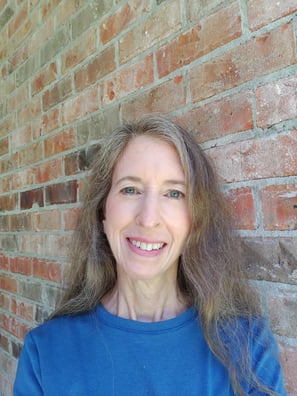 Teresa Lanum is often recognized as the face of FIRST LEGO League Challenge in Mississippi. As a former Program Delivery Partner, Teresa is a walking billboard for the Challenge division, from kick off to their state Championship, to mentoring her replacement even after her retirement.
Chris Johannesen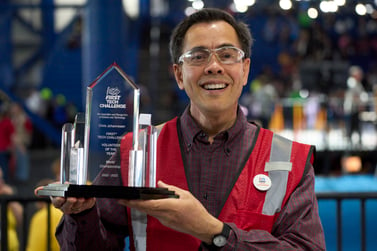 Chris Johannesen is a coach to 15+ teams and technical mentor to 10+ teams, Volunteer Coordinator and Control System Advisor in the Los Angeles region. He also serves as a Control System Advisor at FIRST® Tech Challenge World Championships and works to develop more FIRST programs in underserved areas of LA. FIRST Tech Challenge is grateful to Chris for being a contributor to the FIRST Tech Challenge online documentation platform planning and is honored to present him with this award.
Ali Marinari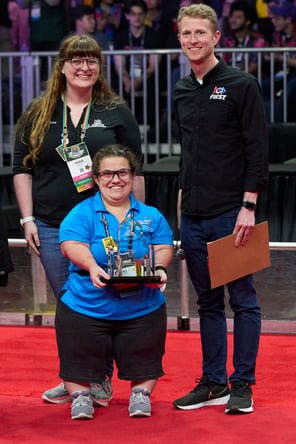 Ali Marinari is a FIRST alum who has served as both a team mentor and event volunteer with FIRST since 2008. She has volunteered in many roles and in 2017 began overseeing Volunteer Coordinators in her entire district. Most recently, in 2021, she accepted the role to help act as a District Liaison in developing resources to improve Volunteer Recruitment and Volunteer Coordinator training. For her significant impact to the program and her 15 years of service, FIRST® Robotics Competition is honored to present her with this award.