FIRST® volunteers play a crucial role in inspiring students to reach their potential while following their passions and dreams. Because of their hard work and unwavering dedication to the FIRST mission, we are able to provide life-changing STEM opportunities to hundreds of thousands of students around the world each season. We are beyond thankful for all our volunteers and the countless ways in which they continuously empower the next generation of changemakers and innovators.

In celebration of National Volunteer Month, we asked FIRST volunteers why they love volunteering with FIRST.
Here's what they had to say:
"It doesn't get any better than serving future STEM leaders while having a blast doing it!"
"It gives a sense of community. Even if you're not competing with a team you still feel important."
"I love watching young people light up when they learn something new."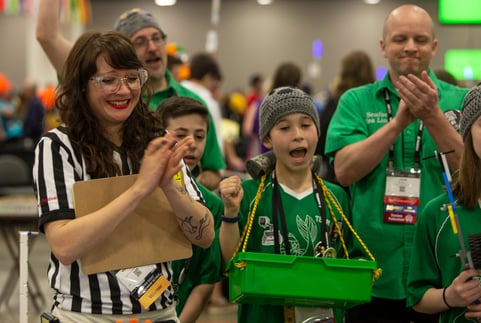 "The fellow volunteers are amazing!"
"The experience is once in a lifetime."
"Meeting new friends and watching incredibly talented students do what they do best."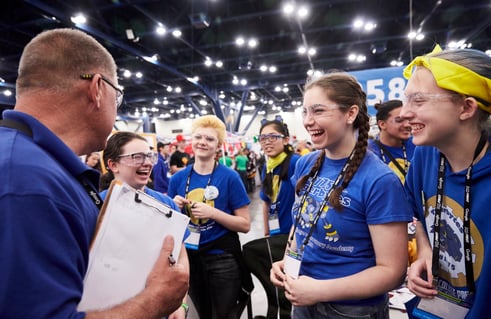 "Ensuring the next generation can benefit the same way I did as a student!"
"The amount of networking you get to do!
"Making great friends."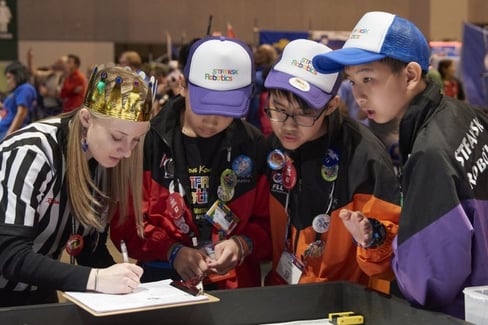 "The shirt. The vibe. The hype."
"I get to give back to the community."
"Learning new technology and inspiring young minds."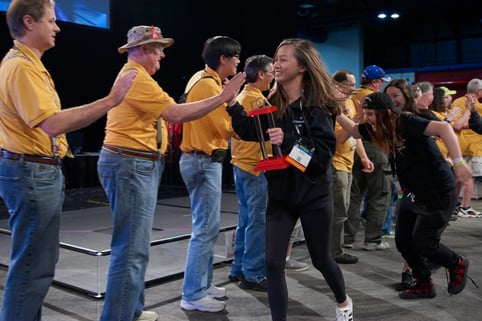 "I can share my experiences and learn with the teams."
"Seeing it come together from a different perspective, because as a student it's much different."
"It renews my faith in humanity. These kids are going to change the world!"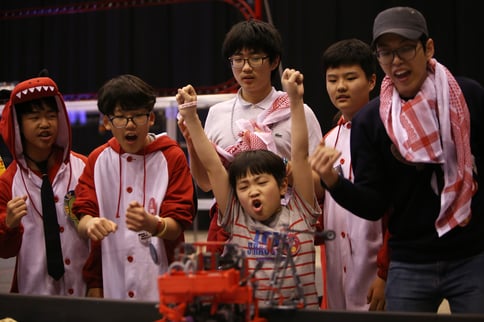 "I love how friendly and kind everyone is."
"Seeing the students enjoying the competition is a priceless feeling."
"The smiles on the students' faces."
Want to share why you love volunteering with FIRST or thank a volunteer during National Volunteer Month? Share your story on social with #FIRSTVolunteers!