Our sponsors and partners are key in fueling the FIRST mission and collaborating to create an equitable, diverse, and inclusive learning environment. We spoke with Erik Iciarte, Senior Project Engineer at Dow; Miguel Aguilar, Stress Engineer at Collins Aerospace; and Marvin Vasquez, Desktop System Specialist II at Industrial Light & Magic, about Hispanic Heritage Month and how they honor their own Hispanic heritage to empower and positively impact their workplace and beyond.
Miguel Aguilar, Collins Aerospace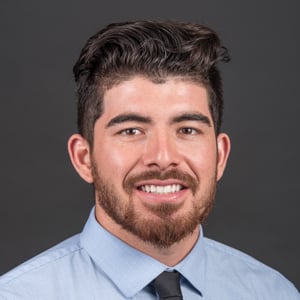 Q: How do you hope your career empowers the Hispanic community for the future? 
A: "In addition to being a Stress Engineer, I am the Vice-Chair of the Hispanic Leadership Forum. In this role, I get the opportunity to plan events that help develop our Hispanic employees across Collins Aerospace. Additionally, I get the opportunity to attend community events that help inspire young Hispanics into pursuing careers in STEM."
Erik Iciarte, Dow
Q: Can you share a time when your identity and perspective helped you change the outcome or improve a team you were part of? 
A: "I am often asked to participate in hiring teams to provide my perspective when evaluating new talent. A diverse hiring panel enables fair and comprehensive evaluation of potential team members. Diverse talent provides competitive advantage to our organization by encouraging innovative solutions originating from unique viewpoints."
Marvin Vasquez, Industrial Light & Magic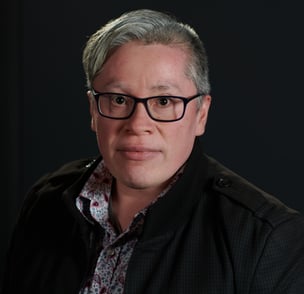 Q: Tell us about a Hispanic mentor who has inspired you.
A: My first Latinx mentor was my grandmother, a teacher with a love for education and fierce belief that education was for everyone, both male and female, at a place and time where there was the notion that girls belonged in the kitchen and boys went to work in the fields. She was a voice against the wind, but she was fierce and people listened. She was the only teacher at an all-girls school and was loved by everyone she came in contact with. She was instrumental in my desire to learn, explore, see and do things kids born in my country hardly ever get a chance to do.