From coding calculations and prototype testing to heart-pounding gameplay and Gracious Professionalism®, you already know that FIRST® is #morethanrobots. Now we get to show the world that teamwork, resilience, and innovation are not just skills necessary for building robots. These are the tools needed to build the future.
On March 18, the original documentary "More Than Robots" will begin streaming exclusively on Disney+, capturing the excitement, heart, and hope of the FIRST experience.
Experience all the FIRST feels with your #omgrobots crew! Here are seven tips for hosting the ultimate "More Than Robots" watch party:
1. Pick Your Watch Location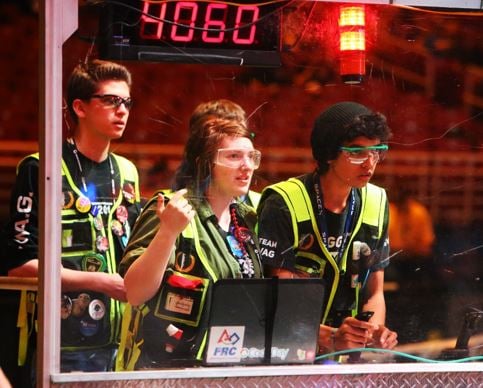 Where are you hosting this epic viewing event? At your home; at a school or community space; virtually?
If you are hosting in-person,

confirm your guest list and the physical location of your watch party. If you are planning to host your watch party at a school or community space, you will likely need to do some legwork to receive the proper approvals and waivers

,

and consider CDC guidelines. You'll want to make sure wherever you host can stream

Disney+

and has ample space to safely and comfortably accommodate all your guests.

If you are hosting virtually,

Disney+ has a feature called Group Watch so everyone can join the watch party from the comfort of their own homes. GroupWatch lets up to seven users synch together and watch. Visit

disneyplus.com

for step-by step instructions before your party.
2. Work Together (And Include Your Sponsors!)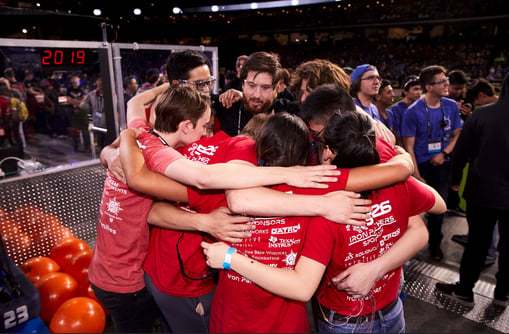 If you are inviting a large group or multiple teams, don't be afraid to ask for help! Assign guests to create games, bring snacks, help with invites or day of set-up, from moving furniture to setting up the big screen.
Don't forget to tap your resources! Call up your team sponsors and see if they want to join in the fun. Perhaps they'd even offer their HQ space up to host or buy pizza and popcorn for the group.
3. Test Your Technology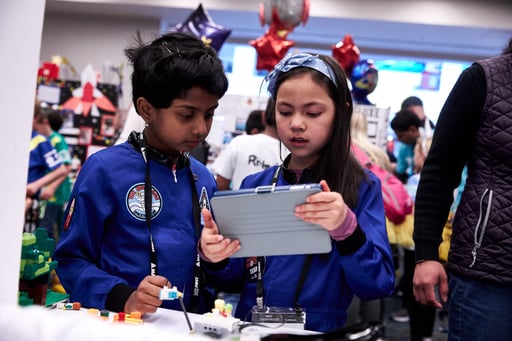 Whether you're using the AV system at your school or projecting from a laptop, test your video and audio equipment and connections. Make sure everything is working properly, the sound quality is good, and whichever screen you're using is visible to everyone. Consider turning on Closed Captioning if you have a large group or to accommodate all guests.
4. Fuel The Mission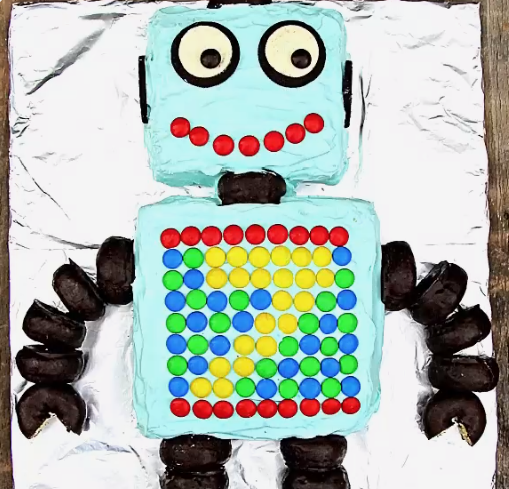 Keep your guests fueled-up and full of energy. If possible, have some water or additional beverages, and a few snacks. Add to the fun by decorating treats or labeling snacks with a robot theme. If allergies or food safety are concerns, consider snacks that can be individually wrapped.
Beverages

– Have a large water dispenser with reusable cups or ask guests to bring their own. Water game confirmed? We think so. For other drinks, find out what your guests prefer or ask them to bring their own favorites.

Robot Treats

– Decorate cookies to look like

bolts and gears

, a cake in the

shape of a robot

, cupcakes with

bots on top

, or fruit and veggie platters in the shape of a

giant robot

.

Label Foods

Twizzlers and Pixy Stix – wires and cables

Potato or tortilla chips – microchips

Dip – robot grease

Trail mix – nuts and bolts

M&Ms or Skittles – battery cells

Fruit By The Foot – tape

Brownies – circuit breakers

Cookies – wheels

Nerds and Smarties – extra team members
5. Pre-Show Gameplay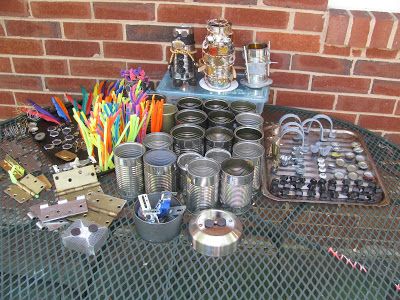 What's a FIRST event without a game?! Try one of these or make your own.
Build your own bot

– giving everyone the same kit of LEGO® bricks,

snacks

, or

other tools

, see who can build their robot the fastest, or who has the silliest looking robot.

Bingo!

– download and print this "More Than Robots" Bingo card for your guests to play during the documentary.

Beanbag toss

– Make a robot with one or more holes for your guest to throw balls or beanbags into. Feeling competitive? Add a point system.

Story sharing

– Through virtual chat function or by passing around notepaper, ask everyone to answer a question or two, and then share the answers. Example: "Why is

FIRST

more than robots for you?"
6. #MakeItLoud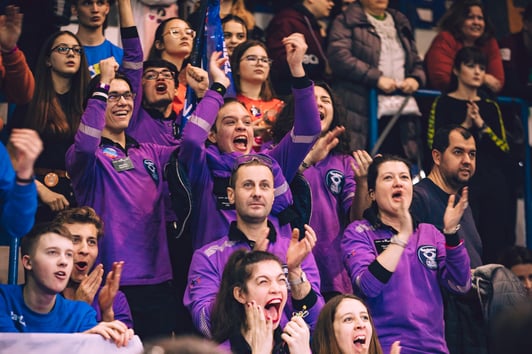 We know everyone is going to be talking about "More Than Robots," so #makeitloud on social media and let the world know you are part of the OG FIRST crew! Use #morethanrobots to give us the inside scoop on your celebration and what you think of the documentary with pictures and videos. Share pictures using the hashtag and you might just find yourself featured on the FIRST Official TikTok – make sure to follow us!
@FIRSTOfficial on Facebook

@first_official_ on Instagram

@FIRSTweets on Twitter

@first_inspires on TikTok
And don't forget to shout out the FIRST Robotics Competition teams in the film - Team 4201: Vitruvian Bots, Team 6904: TeraWatts, Team 6909: SAKURA Tempesta, and Team 4010: Nautilus!
7. Be Proud!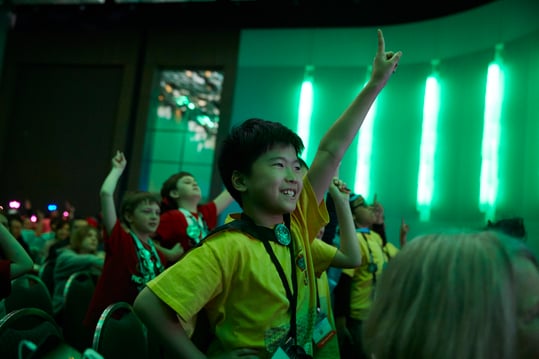 "More Than Robots" is more than just a documentary – it's a celebration of the FIRST Community, and a message of hope for a future that is being built by FIRST kids. So, sit back, kick-up your gears, enjoy the film, and thanks for making the FIRST community one that is a force is good. It's More Than RobotsSM.