The 2022 FIRST Championship Houston event is the exciting culmination of the FIRST FORWARDSM presented by Qualcomm season, and whether you are participating in person or cheering from home, we want the whole FIRST community to join the celebration! There are so many ways to be a part of the excitement and recognize the amazing achievements of the collective FIRST Community during the 2021-22 season, so let's #MakeItLoud together!
Here are six ways you and your team can join the FIRST Championship fun from home:
Host a #FIRSTChamp watch party!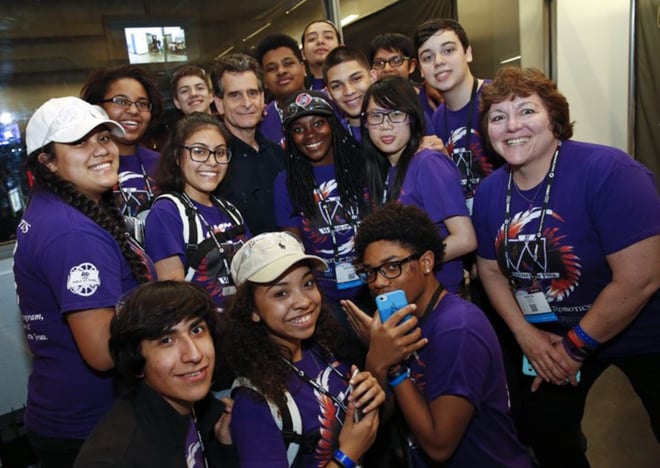 Rally your team and head over to FIRSTtv to catch live robot action! Don't forget to join the #FIRSTChamp conversation by using hashtags #MoreThanRobots and #BuildTheFuture to tell your own FIRST story.
Keep an eye out for the 2022-2023 season reveal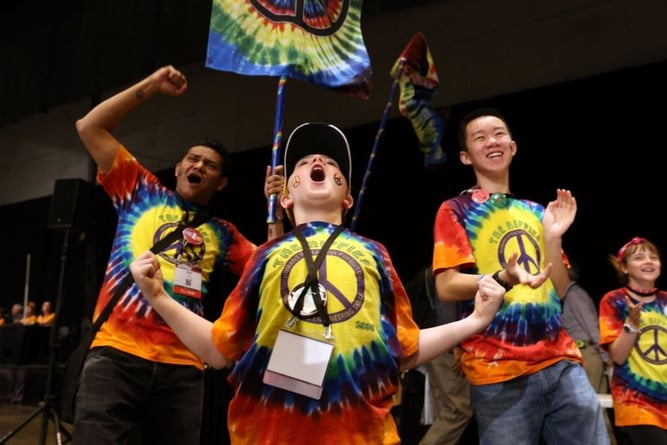 The 2022-2023 season theme will be revealed during Championship on Saturday, April 23! Watch the live premiere on the FIRST YouTube channel, dropping at 2PM ET. We'll be watching social media for your season theme guesses and reactions, so be sure to tag us!
Go on a

FIRST

scavenger hunt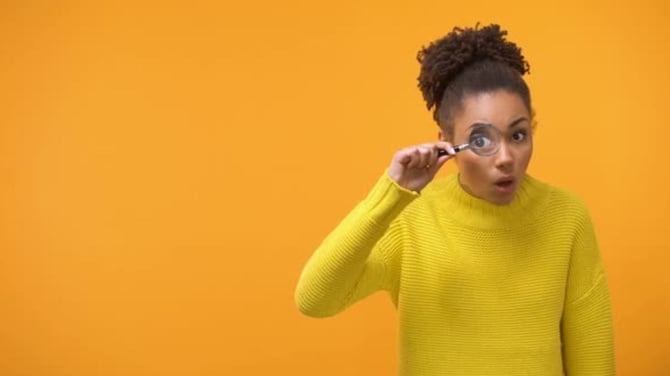 With in-person and virtual options available, you won't want to skip this! Find clues, answer questions and be entered to win cool prizes. Download the FIRST Championship App and play the FIRST Championship Scavenger Hunt!
Participate in the Innovation Faire virtually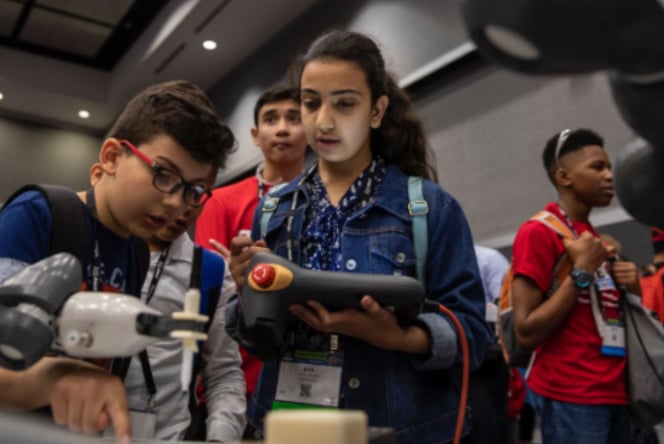 Each year at FIRST Championship, the Innovation Faire is THE place for FIRST sponsors to show off their coolest technologies. This year we are partnering with Tallo to give all members of our community a great Innovation Faire experience whether you're in-person or virtual. Click on the college and company match up links to get matched and learn more! College Match Up Company Match Up
Follow us on TikTok!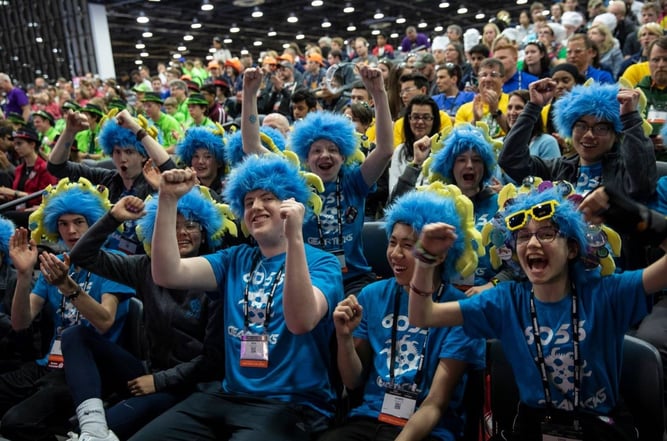 TikTok is such a fun way to tell the FIRST story! Make videos from footage of your FIRST FORWARD season competitions, capture your reactions to the 2022-2023 season theme reveal, tell the world your #MoreThanRobots story, or share your team buttons and where you're from – the options are endless. Make sure to tag @first_inspires (and don't forget to follow us)!
Stream "More Than Robots" on Disney+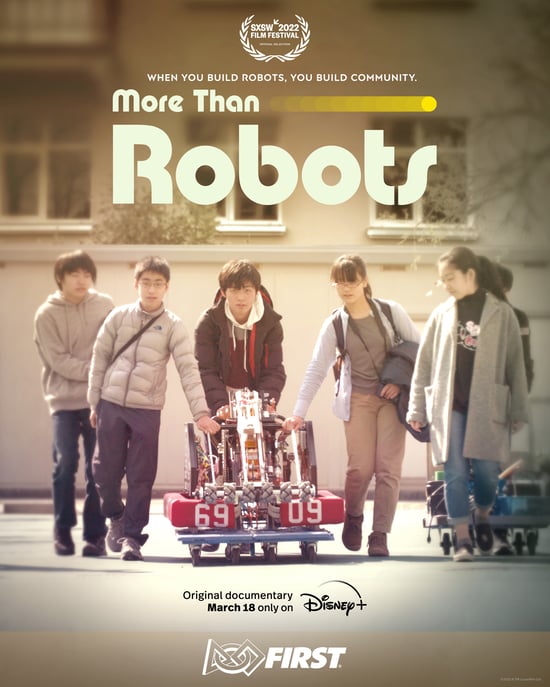 If you haven't already seen it, now is the time to watch the original Disney+ documentary, "More Than Robots!" In the spirit of FIRST Championship, why not have a robot-themed watch party?! Check out the FIRST Community Blog for some awesome behind-the-scenes interviews with people featured in the film and a fun bingo game to play while watching!